An ISO 9001 : 2015 Certified Company
Leading & Largest
manufacturer & exporter of
industrial process plant & equipment...

Send Email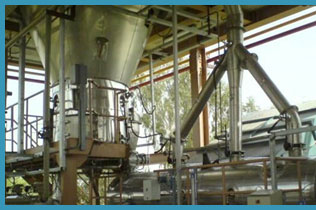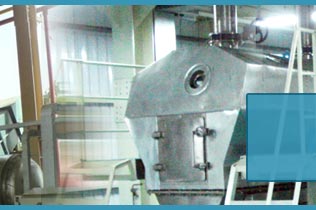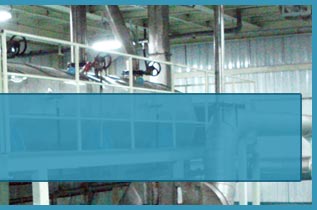 Industrial Blender
Our clients can avail from us an entire range of Industrial Blender, which is used to mix or blend a wide range of materials used in different industries including the food, chemical, pharmaceutical, and many more. Our range is highly acknowledged for its high efficiency, accurate functioning and reliability.


Industrial Blender
Product Details:
Design Type : Customized
Brand : Excel
Orientation : Horizontal
Machine Type : Automatic
Material : SS
Mixer Type : Ribbon
Ribbon Blender
Features:
Wear resistance
Anti-corrosive
Special shaft seals
Double Cone Blenders
Working of Double Cone Blender:
The powder is filled up to two third of volume of blender to ensure proper mixing.
The rate of rotation should be 30-100 revolutions per minute.
On rotation mixing occurs due to tumbling motion. The product can be discharged from the bottom of the equipment.
The mixing tank can be slanted freely at the angle of 0° to 360° degrees for discharging and cleaning purposes.
Features:
Flame proof motor
Safe and hassle free operations
Excellent functionality
Product Details:
Minimum Order Quantity : 1 Piece
Usage/Application : Industrial
Capacity : 20- 25000 ltrs
Design Type : Customized
Phase : 3
Automation Grade : Automatic
Speed : 1 - 2 HP
Voltage : 220 V
Frequency : 50 Hz
I deal in : New Only
Country of Origin : Made in India
Material : MS, SS
Industrial Mixer
Mixing process and mixer designs depends upto the nature of the materials to be mixed. We have developed a wide range of mixing technologies to meet customer requirements in the needs of powder, paste, slurry and liquid applications.


Paddle Mixer
These mixers are features with twin shaft along with adjustable paddle pitch that enables the mixing degree as well as capacity variation. Our products are highly suitable for the lumpy materials including high moisture materials, filter cakes and others. These mixers are widely accepted to provide high rote mixing and we offer these products with advanced technological development to the clients.
Our products are available with gentle scooping action Paddle style agitators in the market and provide easy way to clean the batches. We offer them with two parallel drums along with counter rotating shafts. These products are also used for conveying the materials and we offer them at most competitive prices to the clients. Due to their trouble free operations, these products are highly demanded in national as well as international market.
Features:
Highly reliable
Long lasting
Low maintenance
Product Details:
Design Type : Customized
Automation Grade : Automatic
Brand : Excel
Grade : Automatic
Material : SS
Variation coefficients : 0.03
Nauta Mixer
Features:
Easy to use
Perfect finishes
Sturdy construction
Heat Exchanger
Product Details:
Brand : Excel
Type : Air-Cooled
Medium Used : Water
Application : Food Process Industry
Tube Material : Steel
Voltage : 220
Liquid Mixers
Product Details:
Material : Stainless Steel
Design Type : Customized
Brand : Excel Plants & Equipments
Usage/Application : Industrial
I Deal In : New Only
Is It Portable : Non Portable
Process Reactors
Product Details:
Material : Stainless Steel
Brand : Excel Plants & Equipments
Usage/Application : Industrial
Color : Silver
Size : Standard
Home | Profile | Product Range | Our Team | Quality Assurance | Contact Us | Enquiry

©
Excel Plants & Equipment Private Limited
. All Rights Reserved (
Terms of Use
)
Developed and Managed by
IndiaMART InterMESH Limited